CNA Nursing Assistant Certification: California Edition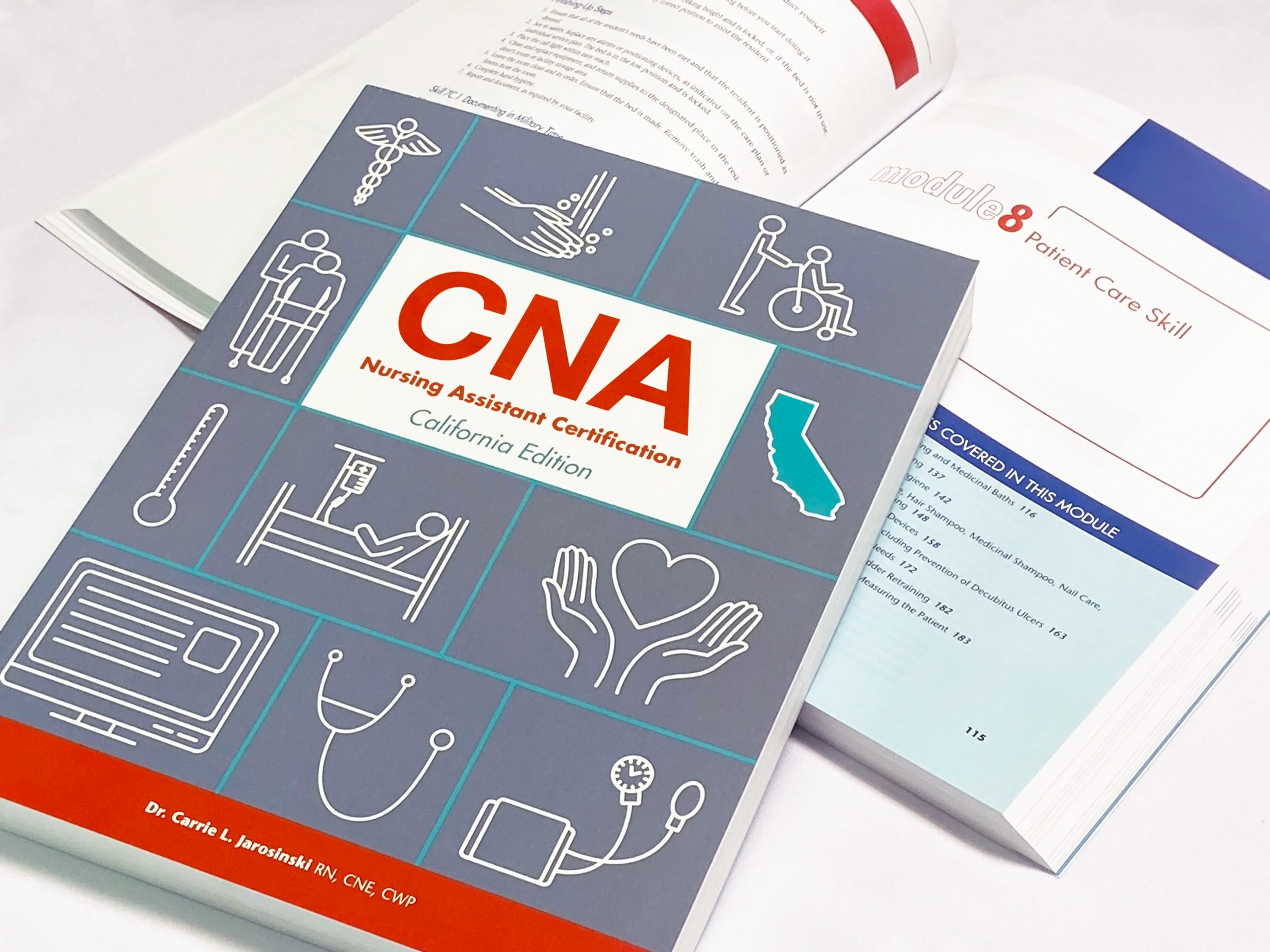 Publisher: August Learning Solutions
Publication Date: May 2019
Copyright: © August Learning Solutions
CNA: Nursing Assistant Certification, California Edition, brings together all of the California Department of Public Health (CDPH) training requirements for today's nursing assistant. Written in easy-to-understand language, this one-of-a-kind textbook is formatted specifically for CDPH's 17 prescribed modules. All topics, sub-sections, and skills reflect 2019 CDPH guidelines for a Nurse Assistant Certification Training Program.
Look inside to learn from author and registered nurse Carrie L. Jarosinski to prepare students for the CNA exam and to achieve
caregiver excellence.
Reviewed and endorsed by California CNA instructors.
Formatted for CDPH 17 prescribed modules for Nurse Assistant Certification Training Program.
Corresponds with 160-hour training program requirements (60 hours of classroom training and 100 hours of clinical training).
Module skills are divided into when, why, and what statements, followed by "starting up" and "finishing up" steps to prepare your
students for their role as nursing assistants.