Marketing Case Study
The Lillian and Betty Ratner Montessori School
Helping a Cleveland based Montessori school reclaim its voice and strengthen its offer of a curious, creative, and caring learning environment 
The Problem
Use the school's rich history to educate parents and attract and retain students.
The Solution
A complete, student and parent-centered marketing and brand strategy.
The Outcome
The strategy helped the school achieve enrollment goals and brand awareness.
About the Lillian and Betty Ratner Montessori School
The Lillian and Betty Ratner School is an independent Montessori-based institution. The organization offers programs for pre-primary through middle school students across Northeast Ohio. The school's close-knit community and commitment to diversity foster respect, creativity, and independence among students. Over the years, The Ratner School made many internal changes that did not align with its core values—for example, altering the name and Montessori curriculum for primary students. In 2018, the school decided to reclaim and transition back to its founding principles. As a result, The Ratner School faces three major challenges:
Lack of brand consistency across all print and digital platforms.
Confusion and lack of awareness of The Ratner School's values.
Enrollment challenges for the pre­‐primary program and female students.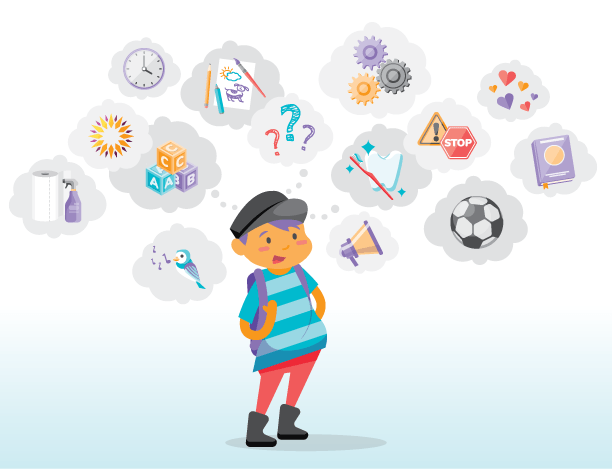 Our Solution
Lachina Creative worked with The Ratner School to create a marketing plan and integrated marketing campaigns that focused
Successfully inform parents, students, staff, and the public of the school's
transition to full Montessori institution.
Acquire and retain students over the next four years until enrollment reaches 210.
Increase brand awareness within various target audiences.
Increase competitive advantage geographically.
Lachina Creative collaborated with The Ratner School to create an integrated marketing campaign to resolve their business challenges. The marketing campaigns focused on three key areas:
SEO + Analytics

Monthly website review
Quarterly website performance audits
Keyword research, selection, and optimization
Quarterly competitor research
Link building
Monthly Google Analytics reporting

Social Media

Social audit
Six posts per week per account: Facebook, Twitter, Instagram, and Google+
Competitor research
Social media metrics reporting
Paid advertising

Content

Design and production of 2018 gala program and 2019 summer camp brochure
Two monthly blog posts
One quarterly infographic
Two animations
The Outcome
Our campaigns helped The Ratner School overcome all three challenges. But, most importantly, the school achieved its enrollment goal for the 2018–2019 school year.
Selected Work
Client Feedback
"Our school worked with Lachina Creative on an overall marketing and branding strategy, including guidance on the design of a new website, SEO, an integrated social media marketing strategy, and school admission materials. Lachina was flexible and easy to work with, and helped us focus our own work so we could realize the greatest benefit with our marketing budget." – Nadia Vinogradov-Carek, Communications Coordinator